Adobe CC or Adobe Creative Cloud is the most well-known collection of apps among creatives. Adobe CC offers more than 20 apps related to different creative fields like photography, video making, web design, and social media management. The apps come with a wide variety of features that empowers creators to reach their creative potential.
As great as it is, it does not allow its users the freedom to use it as they want. Free software, on the other hand, not only allows its users the freedom to run it as they want, but the users can also change it, improve it, and distribute copies of their new version.
This freedom is what allows more room for creativity and sharing, and that is exactly what most young creatives are looking for.
More Room For Creativity And Sharing
The major difference between Adobe CC and free software is that when you have free software you also get access to the source code.
The software is yours. You can learn it, modify it according to what suits your needs the best, run your own version, and empower others by sharing that modified version with them. In fact, the Internet is full of helpful YouTubers, like TJ Free or Tech Gumbo, who are always willing to advise you on incredible free tools to boost your workflow.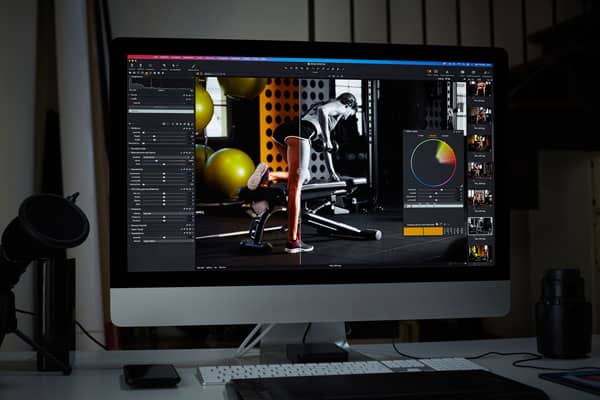 As for Adobe CC, it is controlled by the developers, and the users are restricted in what they can do with it. Developer's goals are always superior to the user's. Some beginners also find the learning curve of some of the Adobe CC apps too steep. Even though the apps are meant to aid the creative process, the complex features can have the opposite effect on amateur artists. It can halt the creative process by causing frustration.
The good news is that Adobe CC is not the be-all end en-all of creative tools. You do not have to restrict your creativity because Adobe CC won't allow you to run a program in a certain way. Get your hands on free software and gain control of what you can do.
Following are a few examples of such free software that can serve as an alternative to Adobe CC apps and some tutorials to get you started smoothly.
GIMP is a very well-known free and open-source alternative to Photoshop. The word GIMP is actually an acronym for the GNU image manipulation program. You will find most features of Photoshop in GIMP, if not all. You can change the source code of GIMP and distribute the modified version of the software as per your liking. It is designed to be compatible with multiple platforms like Linux, Windows, and other operating systems.
These are some of the most useful tutorial for not being left behind:
Pencil is actually an open-source GUI prototyping tool that is shipped with Android and iOS stencils pre-installed. This program is perfect for beginners and is great to create mockups. It also allows users to export animations to QuickTime and Flash format. Using Pencil you can easily find clipart from the internet and you can save the files you create in a variety of different formats.
Interested in an awesome Pencil tutorial? Search through one of these!
Blender is a fully integrated 3D content creation suite that offers a wide range of essential tools, including Modeling, Rendering, Animation & Rigging, Video Editing, VFX, Compositing, Texturing and many types of Simulations. At the beginning Blender was distributed free of charge but without the source code, later it became free software. All welcome!
Some specialists have very good guides to learn Blender:
Natron is compatible with Windows, Linux, and Mac and is great for users who are interested in the customization of different functions and the interface. It also allows you more control as compared to After Effects because of the OpenFX architecture. However, unlike After Effects, it does not allow you to make 3D effects. But as long as you are making 2D and 2.5D effects, Natron is a great option with a lot of flexibility.
Unleash your creativity with some of these tips:
Krita is a great alternative for both amateur and professional artists. The tool allows complete manipulation of illustrations and 2D animation. Simulations for watercolor, oil painting, charcoal and chalk pastel techniques. Panel templates, perspective, halftone filters and layers. Although it may have less features than other programs like Photoshop, Krita is a sketching and painting program that supports open standards and interoperates with other applications.
Check out some of the advices that creative YouTubers give online:
Scribus has an interface that is very similar to InDesign and a wide variety of features. We will recommend using Scribus if you are thinking of working on a personal project or a publishing venture. Scribus offers extra features like emulation of color blindness. Moreover, you will find support for a variety of functions like color management, PDF creation, and OpenType.
Don't get stuck with Scribus, no one is born knowing everything:
Vectr is a free design software for websites, applications and all kinds of illustrations. In its own words, its time-saver tools and features powered by AI create graphics in a faster and simpler way, often saving frustration and headaches.
In case you don't find it that way, we offer some helping hands below:
For music producers in the house, Audacity is a powerful free software that can record live audio, digitize recordings from other media, edit several tracks at the same time and add effects really easily. Because of its free license, Audacity seeks to encourage collaboration and dozens of people around the world have contributed code, bug fixes, documentation and graphics.
You can also find insightful explanations and tricks from experts online:
A Feedback Platform To Help Others
Just as one of the main goals of open source software is to help others, at Greyt.me we bring together individuals from all kinds of creative fields to give and receive inspirational feedback for their art projects, by sharing their personal experiences and knowledge.
Need help in finding a free software program that allows you more freedom? Ask a fellow creative who has had experience in using one. Don't know how to use a particular feature or incorporate changes in the program? Reach out to someone who knows better. Need guidance in any creative field? Explore our blog where we discuss a wide variety of topics to equip the creatives with the latest knowledge in free software tools.
At Greyt.me we want to empower creatives to reach their full potential and benefit themselves and the community at large with their unique talents. Become a part of our community to do your part in making the world a more inspiring place.