Looking to spice up your graphic design projects with some inspiration from the best sites and designers in the industry? We've compiled a list of 19 amazing resources that'll help you navigate the world of graphic design and find inspiration when you need it most. Some of these are communities or platforms while others are blogs and tutorial-style websites.
Greyt.me is a creative feedback platform that allows you to upload and share collections, projects, and creative works with like-minded people and get relevant feedback. Each project is uniquely inspiring and—unlike social media—the feedback loop provided by the platform provides an active renewal of inspiration.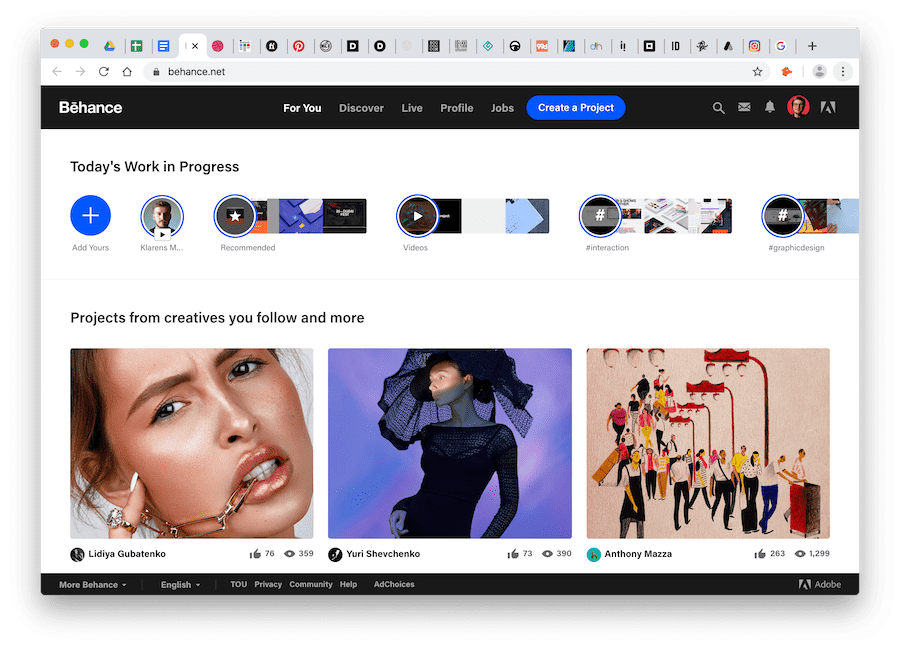 Most graphic designers will already be acquainted with Behance. This is Adobe's inspiration-focused platform; a place where the boldest, most striking visual designs come to fruition. Behance can be a great source of inspiration, but it can also be a fairly intimidating site if you're just starting out with graphic design.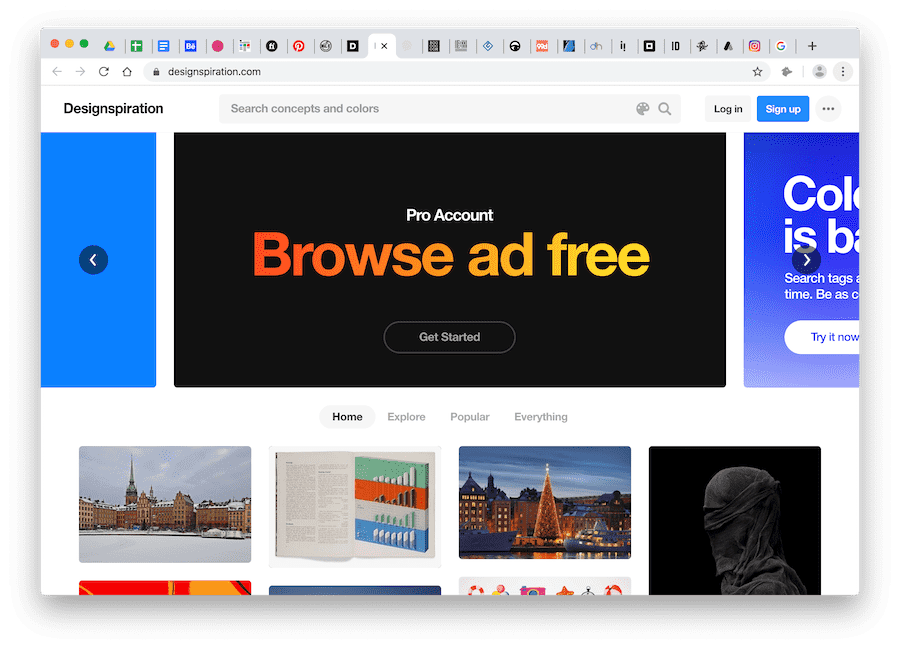 The name of this resource kind of talks on its own, doesn't it? Design Inspiration's home page is literally represented by a wall of amazing designs from graphic designers all over the planet, and the site is super easy to navigate. Want to search a specific color? It's easy. Simply type it in the search bar up top and you're good to go.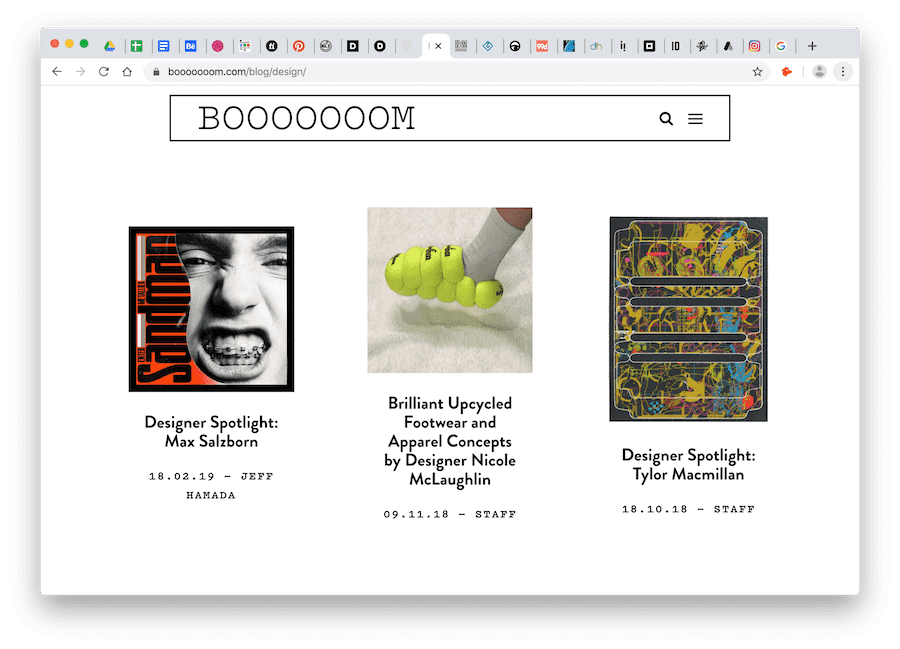 Despite the fact that I have to count each O every time that I try to write its name, Booooooom is a gorgeous site that provides you with design inspiration from top to bottom. And it's not even the amateur kind. Designs on Boooooom are quite complex, and the graphic designers highlighted on the site are amazing creatives.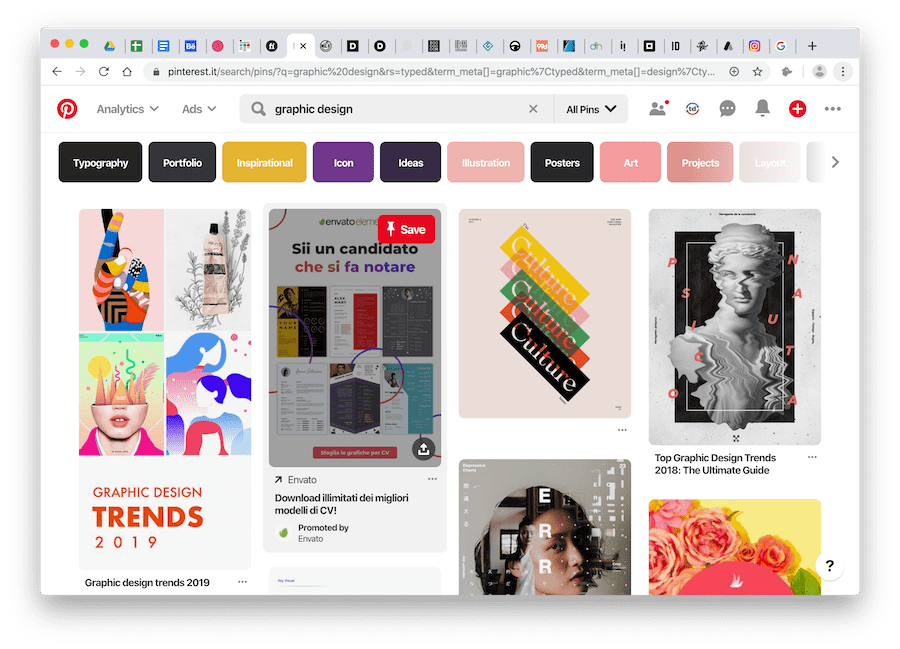 This is the only social media platform that we've included in the list because it truly is a fantastic place to gather ideas and inspiration regarding graphic design. Boards on Pinterest are full of incredible works of art that can be pinned, rearranged, and reworked however you want. Now that's material for inspiration right there.
One of our favorite sites for graphic design inspiration, Brandnew from UnderConsideration focuses on reviewing and noting brand identity work. The directory is absolutely jam-packed with amazing logos built for world-famous or medium-sized organizations, and it's definitely worth checking out.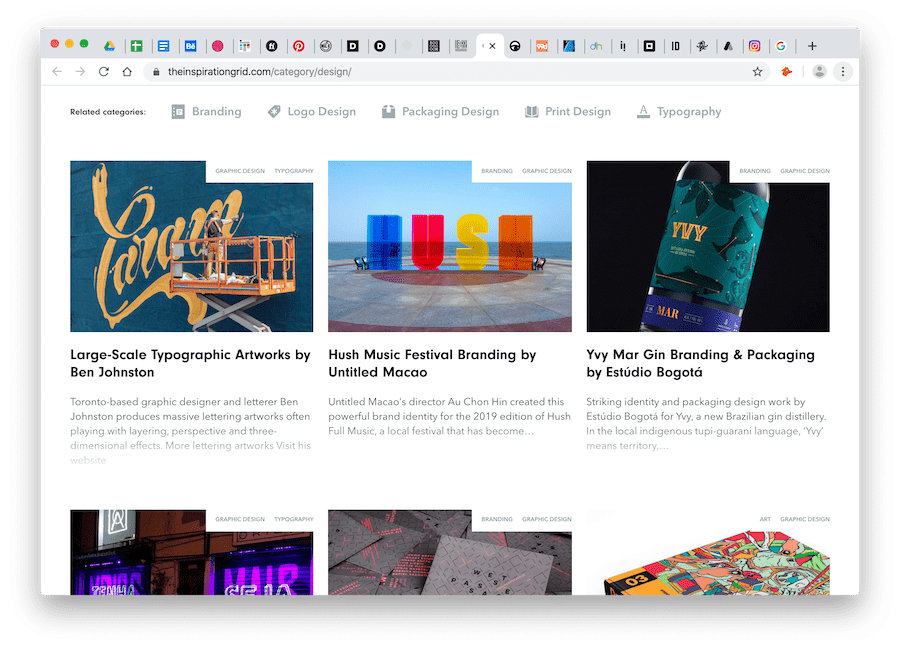 This blog-style website is incredibly immersive and—most of all—extremely valuable for people who work in graphic design and who require the inspiration necessary to complete a portfolio-worthy project for their next client. Looking for a fully-fledged story rather than just pretty designs? The Inspiration Grid is perfect for you.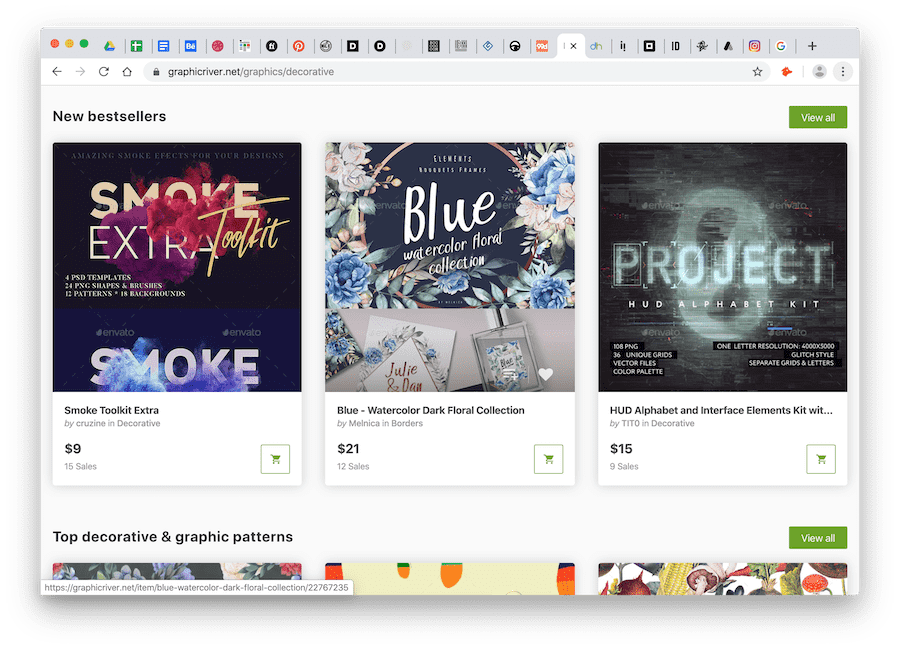 The Envato Market is a bit controversial among graphic designers because it's the typical corporate environment where you have to work a lot in order to sell just one of your designs, but it does have quite a few interesting projects to draw inspiration from. If you're interested in selling through ecommerce, this could be great for you!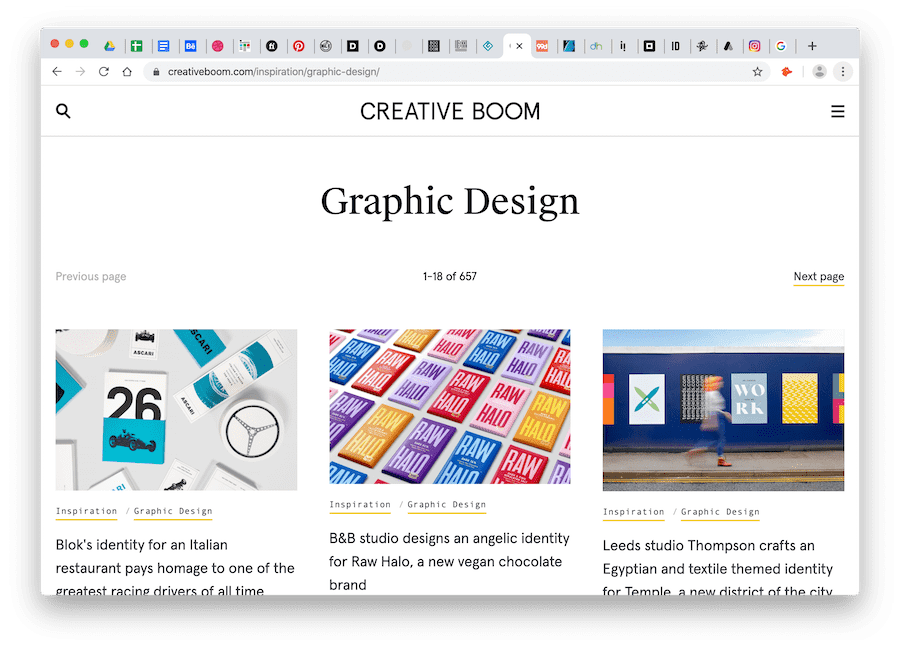 Creative Boom is the deceptively simple-looking website that packs a punch. This blog-style collection of graphic design stories and inspiration is backed up by a fun, minimal way of tackling web design. And while the eyes following your mouse cursor feels like a cute gimmick, the stories themselves are absolutely incredible.
Dribbble is the underdog versione of Behance, but for many graphic designers out there, it's a much better solution. Behance has the advantage of being fully integrated with the Adobe suite, but Dribbble has built an incredibly passionate community of designers over time, and that's why it's still at the top of its game today.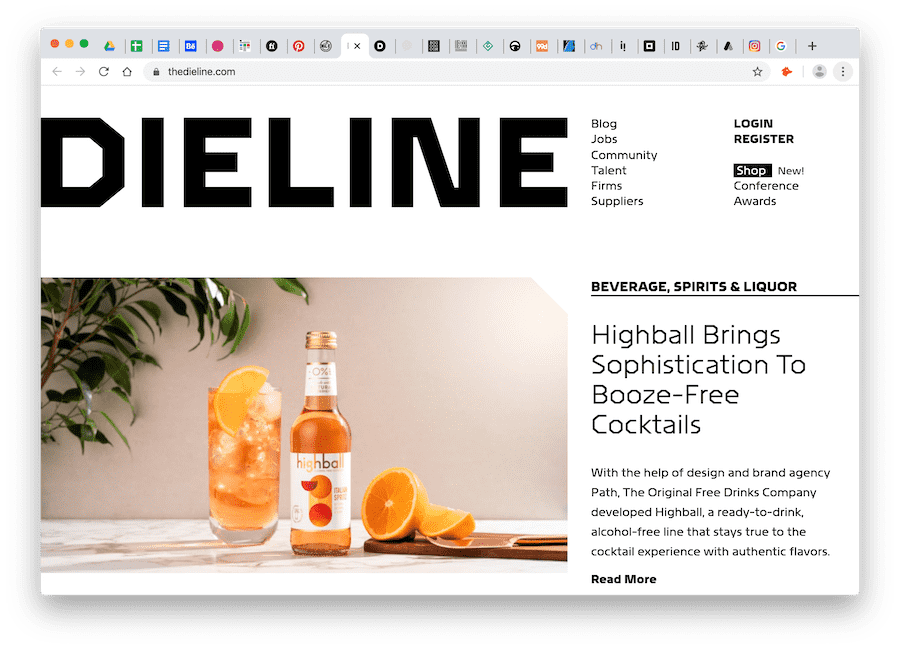 We love packaging design, and we think that a website like The Dieline deserves more than just a mention for providing an easy-to-use platform where you can browse fantastic projects from teams around the world. Here you'll see the latest in terms of brand packaging such as Nike, Kellogg's, Pizza Hut, and much more.
Love fonts? We do too! That's why you should take a look at Fonts In Use. This unbelievable site offers an entire wall of square-shaped designs that showcase masterful use of fonts across the entire design industry: web, press, advertising, and so much more. Check it out now if you need a boost for your next font design!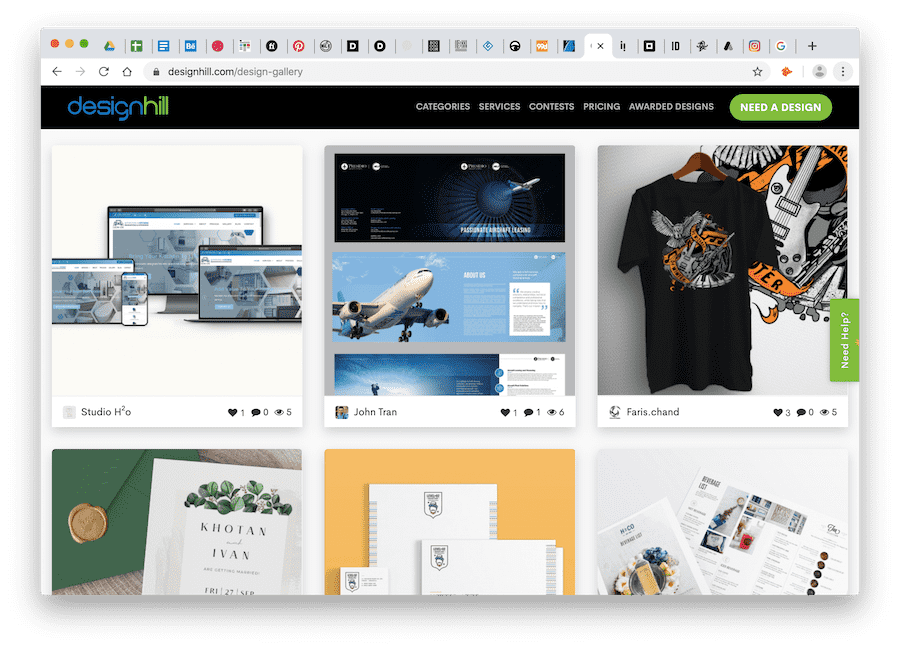 Designhill is a graphic design service site that also offers a community-like board of designs for inspiration purposes. The concept is very straightforward, and that's why we like it. Even though some of the designs are amateur-ish, you can't go wrong with a free resource like this one. Thumbs up for ease of use and navigation.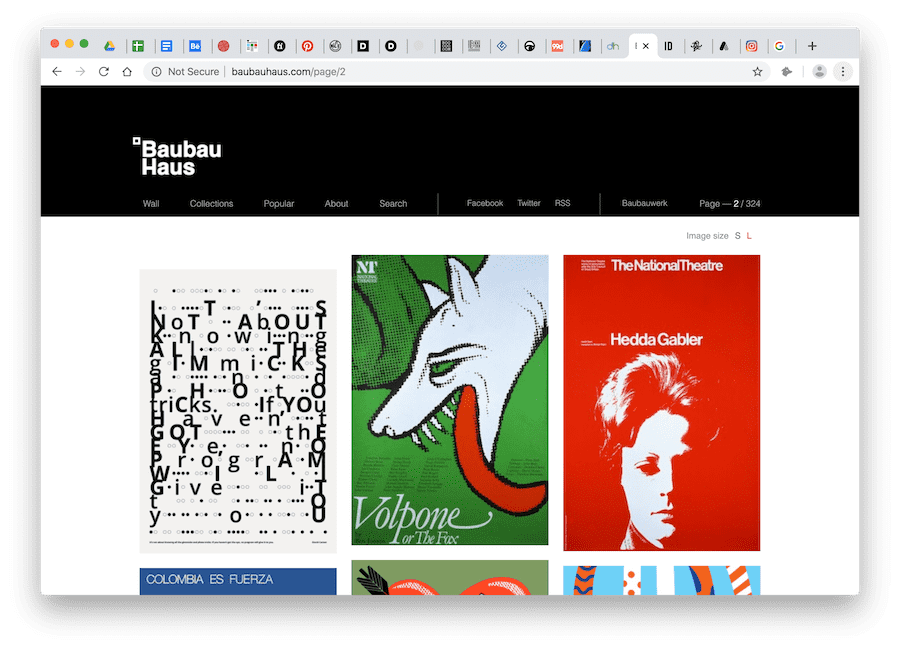 This "garden" of art, as the owners of the site call it, is full of incredible designs clearly inspired by the Bauhaus movement: a German art school operational from 1919 to 1933. Industrial design and typography are clearly the focus here, and the designs highlighted on the site are absolutely stunning.
Brand identity should never be an afterthought. With so many brands popping up every single day, many make the mistake of skimping on their own identity to get things going. Identity Designed is all about exploring and identifying new brand designs that are bold, but also functional. We recommend the site wholeheartedly.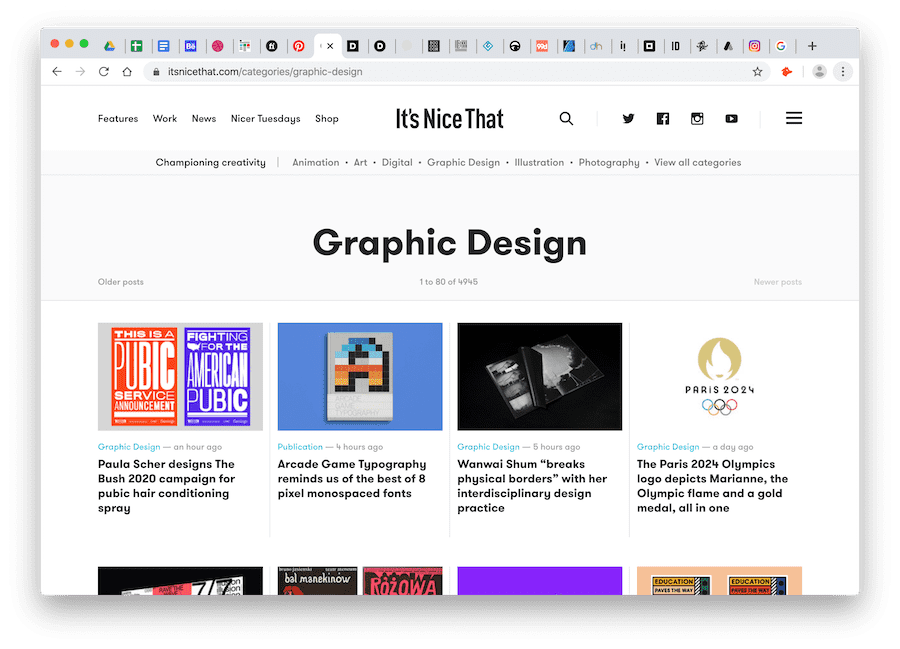 This is a strikingly simple-looking website that aggregates news and exceptional works in arts, graphic design, illustration, and more. It's an impressive gallery of blog posts that truly inspire to learn more and become better at design. Certainly one of our favorite resources in terms of browsing experience.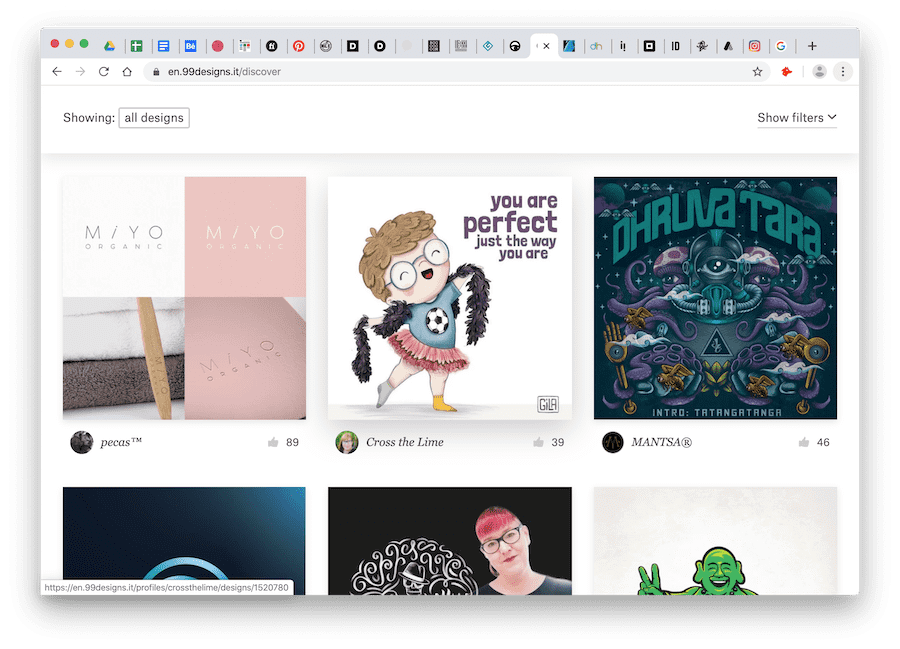 Another graphic design service site that offers a wall full of inspiring works. With more than one-hundred pages of unique visual and graphic design work, you can draw some serious inspiration from the folks over at 99designs. You can browse their directory by categories, industries, and other handy design filters.
A well-known website that talks about every aspect of design, including technical details and feature updates from some of the best-known platforms in the industry. Abduzeedo is the go-to place for professionals in the world of design. However, its inspiration-factor is not as immediate as some other sites listed in this article.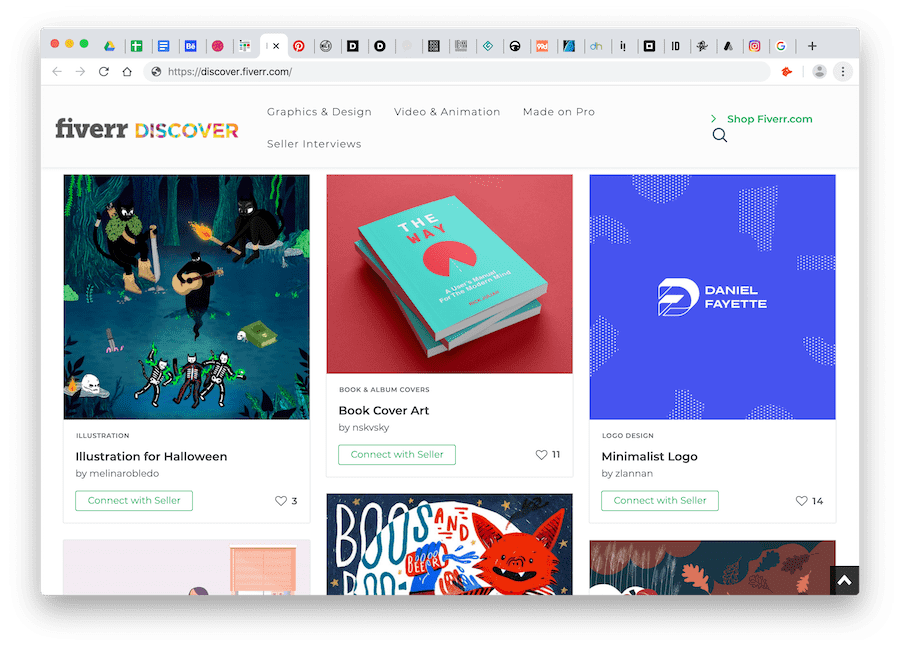 Fiverr is a freelancing platform that allows independent designers to post their own services as packaged products. The platform has built quite a following over time, and the company has created their own wall of amazing designs developed by freelancers for clients. We think it's worth checking out.
These 19 graphic design inspiration sites have been hand-vetted specifically for their easy-to-use interfaces and clear browsing experiences. Please let us know in the comments below if you'd like to see other websites listed, and feel free to share some of your thoughts on how you gather inspiration for your amazing graphic designs!