HELP US TO TEST OUR RISKIEST ASSUMPTION
We need your help! If you are a filmmaker of any level, please keep reading it. This test is critical to see if we can make the education process roughly 10 times more effective while decreasing the costs probably by the same factor. If this test is successful, it could mean that we in the future could get paid when we learn.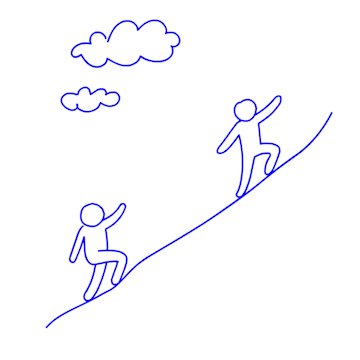 WHAT IS GREYT.ME
It is a new peer 2 peer advice marketplace for all kinds of creatives. We are skipping the word 'revolutionary' at this point on purpose. That is what we want to test now with you.
HOW CAN YOU HELP US
This job will take around 45-90 minutes. And there are multiple possible outcomes.
You find some truly inspiring mentors for yourself
Or alternatively, earn 30 EUR as a time compensation.
(Best case) You find some creatives who genuinely admire your advice and pay you regularly for it.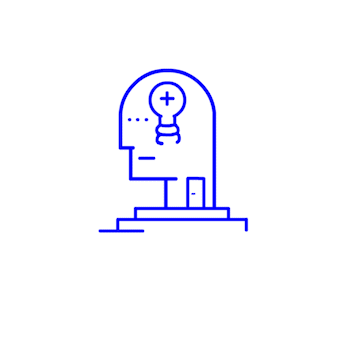 WHAT PROBLEM ARE WE SOLVING
It takes forever for a filmmaker to build a career that is self-sustaining & satisfying.
It takes a very long time until filmmakers are teaching others for money.
Many of us need to work in unrelated side jobs to make a living.
It is pretty damn hard to become a truly innovative filmmaker.
Learning costs money.
We are often forced to trust our intuition because it takes lots of effort to get diverse, quality feedback in a simple, timely fashion.
Science shows that the best learning happens when you create your own artworks or teach others. It is roughly 10 times more effective. So if we combine this metric with the number that only 1% of filmmakers who tried that career path are really made it. We assume that it must be mainly an educational problem.
WHAT ASSUMPTION DO WE WANT TO TEST
So what we aim to change as a platform is that everyone can advise others, no matter at which position in their career. Basically, teaching is, from the get-go, an integral part of everyone's education. What counts in our logic is not an advisor's status but purely the insights they provide to others.
Please only do it if you truly want to test if you can be an impactful mentor. People usually don't pay for boring or obvious feedback; they want interesting, unexpected perspectives to be opened about their works. You might need to think a minute or two. But your own creativity will love ❤️ this exercise.
WHAT YOU NEED TO DO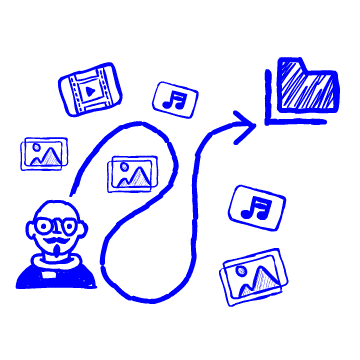 > PHASE 1 – UPLOAD A PROJECT <
Register by email on greyt.me
Go to the Upload section
Pick a short film project you created and upload it
Choose the art category: 'short film'
Set your 'I promise to pay slider' to 18EUR (no need to enter credit card data, no further obligations). You just promise others to pay money if you truly admire their advice.
Follow the rest of the instructions and press publish.
Now send us an email to: filmmakerstest@greyt.me
INCLUDE in the email:
Greyt.me username
A screenshot of the uploaded project
Your bank details or PayPal email address
Now we pay you 12EUR as a reimbursement for your time spent.
The payment comes with no obligations afterward. Your project still belongs to you, and you only give us the usage rights when it is on the platform. (Project can be deleted in the myprojects area).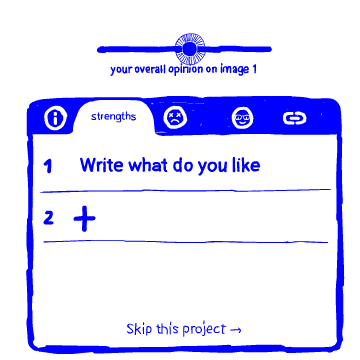 >> PHASE 2: REVIEW SOME PROJECTS <<
After we have collected 20-40 projects, we will send you an email asking you to review now the works of other filmmakers. 
Please review at least one or two projects. Remember the project names for later. Quality is king here! That's now your real shot to see if you could be a really inspiring mentor to others. Your goal should be to give such helpful advice that the recipients would pay for it.  
Now send us an email again to: filmmakerstest@greyt.me with the projects you reviewed.
We now pay you another 18EUR to your previous wired account.
>>> PHASE 3 – EVALUATE YOUR RECEIVED REVIEWS <<<
Check your email regularly for greyt.me notifications. They will state that someone left you feedback. Please visit and evaluate the review and if you love it, pay for it. We will then connect you with this advisor for further interactions. If not, don't pay, and we will disconnect you with this person; no further costs will be included.
Also, check if someone loved your feedback and paid you money. Go for it to the settings area and ask for a payout request. Send us a screenshot of the written amounts.
Forward us these emails with a short summary: "Yeah, this dude paid me 18EUR for my review." We are purposely not collecting much data asides from functional cookies. Therefore, these emails are essential for measuring this outcome.
WHAT WE ARE TESTING SUMMARY
I hope it is clear from the announcement, but here is a concise summary. We want to see if you or others can give and get truly inspiring feedback and how often you pay each other if that happens.

OUR TEST FORMULA
🎦 relevant learning material 🎦 + 💰 real possibility to earn money via advice ℹ️
= 🤔 qualitative creative exercise 💪 > which leads to > 🧠 rapid competence growth 📈