You may have one of the best movie ideas of the decade, but it still all boils down to how you convey its essence, uniqueness, appeal, and market value to film producers and studio heads. Even some of the best directors of recent times had trouble convincing the film industry of their ideas. Like Damien Chazelle pitching the story of La La Land for quite a few years before getting Summit Entertainment to produce it, or James Cameron introducing his needs to create The Titanic to 20th Century Fox.
A movie pitch refers to the verbal process of selling a script to the film producers and studio executives in a formal meeting. You can either opt for an elevator pitch or a 20-minute long movie pitch. Elevator pitches have become common because they take no more than two minutes. A 20-minute film pitch involves outlining the details of the story, acts, sequences, specific scenes, and characters.
Whether you are pitching an idea to a small production house, Marvel or Netflix, you have to bring your A-game. You should be aware of the best strategies and challenges you may face throughout the process.
Let's take a look at some of the best tactics and practices to pitch a film idea.
Find Opportunities to Pitch Your Movie Idea
Rather than pitching your movie idea to a single network or production house, you should grow and strengthen your network with the right people according to your project.
Your first task is doing some research. Pitch your movie idea to executives who specialize in the genre, but these should also be the people who can give you valuable feedback on your idea, or take out the time to refine it with you.
For instance, if your forte lies in making comedy movies, being around people who specialize in action films won't help you get into a room with studio producers who would give your idea a second thought.
Moreover, they should be able to finance the estimated budget of the project.
Not all studios are open for submission and funding of new proposals. In these cases, you can also try your hand at events and conferences that are attended by directors, producers, and other lower-level film executives. Social networks are another resource to get in immediate contact with the people you need.
Although your ultimate goal is to get support for your idea, remember that networking is about connecting with people. Share your passion, be open minded, get creative!
Prepare A Concise And Intriguing Pitch
When it comes to pitching a film idea, don't talk about specific dialogue, scene description, or minor characters. Stick to important points.
Whether it's an elevator pitch or a 20-minute pitch format, your presentation should be divided into a short introduction with a hook to grab the audience's attention, a brief summary in which you can explain the conflict and characters of your story, and a conclusion that keeps the people engaged.
If you have more time to introduce your script to an investor or an executive, provide more details without losing their interest. Highlight the context to the main story. Give information about your requested budget. Suggest names for actors and directors. Bring a proof of concept in the form of a short film to highlight the main ideas, tone and themes of your script. Your project has to take on a vivid feel and look.
You should know the elements of your film, from start to end. Be prepared to answer any questions that the executives throw towards you. Some of the questions might stump you. This way, when questions come your way, you will be able to answer them confidently, without breaking a sweat. Plus, it would help you sell your idea more convincingly as well.
Look For Insightful Feedback
Preparing a pitch for a movie script is an art itself. Many artists feel out of ideas when they have to introduce and defend their work with producers and executives.
Greyt.me is a chance for established and novice filmmakers to lend a hand and recommend how to tackle creative projects. Of course, there is no secret general rule that will get you the funding you need overnight. But you can count on artists on the Greyt.me platform to guide you in the right direction.
On Greyt.me, you can find useful resources and get the support of like-minded inspiring artists in the entertainment business. Look for specialists that suit your needs and budget, and gain value in very little time. Quality feedback means more opportunities to improve your creative process.
Our platform is ideal for artists to come together, connect, and help other artists create a proper framework for their ideas.
Follow Up Your Pitch
The work of giving visibility to a new film project does not end with the presentation of the film; it is necessary to follow up with the producers. Many ideas fall by the wayside by not insisting on a definitive response to the pitch.
Small companies may take three to four weeks to read your script and materials, and bigger studios may take up to six months.
The steps to take then are to do periodic monitoring. Ask when the next communication will be; if a response is needed, request feedback by a certain date, make yourself available for any questions.
In all cases, being polite is a must. Entrepreneurs and creatives in the film world are busy people, so it is common for them to deal with hundreds of responsibilities at the same time.
You don't want to bother the person who might be the one to give you a chance in the future!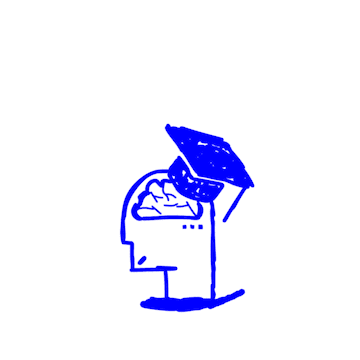 The Pitch Is A Job In Itself
You'd be surprised how many filmmakers approach pitching without proper research and tank the chances of successful funding.
In fact, research is the key to pitching your movie idea successfully. Pitching a film idea requires proper preparation and practice. Not only about your script but also about the people you want to involve in the project. Practice and rehearse different kinds of pitching scenarios beforehand. The last thing you want is to get too excited about your film pitch before doing anything.
The key is to stick to the essentials. A great pitch starts with a hook and retains the interest of everyone in the room. Make compelling arguments and conclusions to get proper considerations from the studio heads and producers. Focus on the main concept, plot, characters, and how it would impact the audience.
In retrospect, think of the film pitch as a desired final product with objectivity and clarity.