What do we do when Google doesn't have an answer to our current problem?
A lot of us are a little stuck. Still searching online for a response that clearly won't ever appear because we don't understand how algorithms work or because we don't have a clue where else to consult.
Google is undoubtedly one of the greatest inventions of the last century and its algorithms, the intelligent wheel that turns the great machine. There is no doubt about that.
In spite of this, we need to understand that Google is not the Internet, not everything is on the Internet and not everything that's on the Internet is useful, convenient or reliable.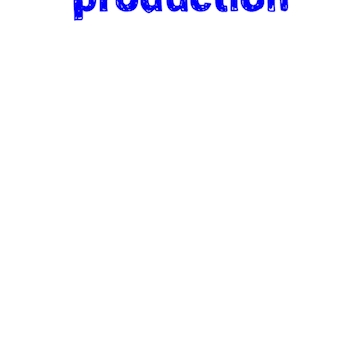 How Google Algorithms Work
Google's algorithms are the set of mathematical formulas that are responsible for crawling, indexing and classifying information on the Web. These algorithms are smart and work with Artificial Intelligence (AI), but this technology is designed by humans.
It is therefore important to understand the criteria that rule the algorithms in order to fully appreciate why certain pages appear in Google searches and not others. Google always aims to deliver quality content that is relevant and of quality to users. That is its leitmotif. Although Google never revealed the secret recipe, it did hint at some of the factors that drive the algorithms.
From the user's side, they consider the keywords most used in an online query and analyse their meanings, language and geographic location.
On the side of the web pages, they first evaluate that their contents match the keywords, that they are current, relevant and of quality with respect to the purpose for the search, that the websites have certain reputation for their age or amount of links they receive from other sites, that the operation of these sites is fast and accessible to users on all types of platform.
We believe in Google but we also know that, in the idea of helping you find what you're looking for, monetization matters too. That means the user experience and the query intent can be lost and users are at risk of falling victim to the landing page marketing cult. This "religion" doesn't necessarily give you what you are looking for.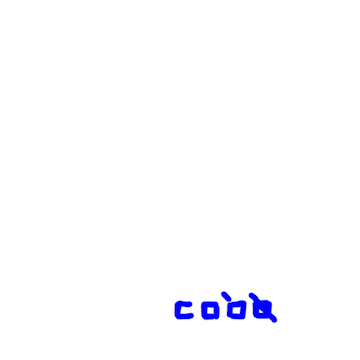 No Google Answers for Art
Google algorithms can be particularly frustrating for creatives.
When it comes to teaching yourself about unpopular fields or uncommon technical issues, queries can have high barriers to entry. You may research the answer to a topical query and end up backtracking through pages and pages of content to link up your understanding of a topic that could have been explained in 3 simple steps. In some other cases you won't be able to find an explanation at all.
The reason is that Search Engine Results Pages (SERPs) are a combination of the best quality contents, website's prestige and financial resources to push advertisements to the top of the results for a popular keyword search. Consideration for the personal creative process is not always present in these online guides, walkthroughs, and tutorials.
A teacher that can sympathise with your resources and needs has so much value but it's hard to get online because it's a language that algorithms can't speak. Algorithms may understand that everyone is unique, offer every user a personalised experience according to their likes and needs, but it will consider only general popular and profitable likes or requests.
Get The Answer From An Expert
If we don't find an answer for a very specific problem that's stopping us from making progress there has to be another way to quickly get unstuck and back on the right track. What if you could have a platform through which you could ask unique, probing questions to like-minded experts and get answers quickly, effectively, and with minimal effort and expense?
Greyt.me is a network that connects artists and our algorithms focus only on matching creatives with advisors to improve artwork. Our simple logic is: The better a mentor matches the creative, the more value the creative gains from this. The higher this value is, the more time a creative saves. The more time the creative saves, the higher the price the creative would pay to work with an adviser.
That brings us to the question of what makes a creative person qualify to give feedback to others. In our belief it is not money, experience or any status, it is simply the ability of how much this advisor inspires the creative who asked for a review.

How Does Greyt.me Work?
With Greyt.me you get a quality 1 to 1 experience with people that know what they're talking about. You don't just get your questions answered, you get people that have lived through their own challenges to become successful in their field of expertise. These guys are fountains of knowledge and will be able to help you where you thought it hopeless.
Greyt.me answers all kinds of problems, big ones but also smaller ones, even those ones that can be silly but can block you for a long time. An important value of the company is that all knowledge matters, not only the ones you can learn at university, but also the practical ones that you learn by experience, using tools, doing things, making mistakes.
Whether you're an aspiring wedding photographer that is just starting out and want to get the inside scoop on the camera market before you get your first camera or a more experienced snapper that has an advanced lightroom or photoshop query, you'll be able to find someone that can help on the site.
Now consider that you've done the remaster of an album and it sounds not quite as rich or finished as you'd like. You can get a professional to help you put the finishing touches on your product and really help it to shine. This advisor could end up being a long-term business partner if the collaboration goes well.
Alternatively, you may have an idea for a digital art project. To make your vision a reality you want to learn some basic coding, but the most effective approach to realise your idea may not be obvious and someone with experience can point you in the right direction in 5-10 minutes if that's all you need. You can ask for as little or as much guidance as you want.
Better Matching Process For Artists
Artists simply go to the advisors' section at Greyt.me and look for matching advisors according to their expertise and hourly rates, and write them a rough problem description so the tutors can quickly decide if they can help or not. If they don't need a lot of help, maybe just a nudge in the right direction, post some of their work on the public feed, list their feedback price, and advisors will give them an in-depth feedback review on what you've posted, including useful links to valuable online resources, which is often all that's required to get yourself in gear.
Once an advisor and an artist are connected, we automatically create a video conference room. It is possible to share screens and chat to discuss problems in detail, explain what you have to do and where you have to click. This new instant help system for complex creative processes saves you a lot of time and stress, because you're spending time doing things instead of searching how to do them.