In the digital age, money, network, fame, followers, and social media growth are some of the parameters society uses to consider the competence of art and artists. The more talented and competent artists that fall short on these parameters often get left behind. Or, they are forced to compromise on the quality of their work in order to gain more followers or build their network.
In fact, there are many artists throughout the world that haven't had the chance to realize their full potential. And the artwork that is liked, followed, and shared more doesn't necessarily imply valuable feedback for artists to rethink their work and its impact on the target audience.
The competence of artists is therefore a value that is difficult to measure. Previously given mainly for economic or social status reasons, ideas that stand out rarely come from alternative spheres, much less lend themselves to productive exchange in order to evolve and grow.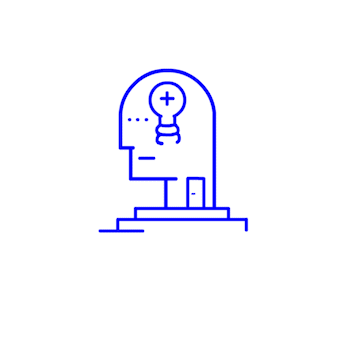 Competence Recognition On The Internet
In today's world, the arbitrary parameters online take more precedence in the valuation of artwork than the art's own worth. While the massive evolution in technology has made it easier for artists to showcase their talents to the entire world, it has also given rise to a cutthroat industry in which all artists must participate with questionable and diffuse rules.
One must admit that the Internet and social networks have democratized the game: everyone can now have their own profile, speak for themselves and show their reality directly. There are as many interpretations of life as there are users in the networks. And this is great because we will come across other views to which we will necessarily have to pay attention.
In spite of this, algorithms online work as filters that move us away from or closer to other people according to our searches and interests, which makes it difficult to meet someone different or unknown. Furthermore, companies and marketing also get involved and change the equation for visibility in really manipulated results.
It just means that the artist and their followers have chosen to rise to the top by leveraging the algorithm that social media platforms use to determine traction and exposure. Are you a friend of a verified profile with millions of followers? Do you receive many "likes" and "shares"? Are your messages new, fresh and current, with topics that everyone likes? Do you pay for them?
If so, then you might have a chance.
If not, you should rethink what you want to do with your artwork.

Artists And The Yes Culture
Most artists are known to work best alone, while staying in the shadows and interacting less frequently with other artists or their followers. Generally, it is perceived that there is no semblance of community support in the art world. This is wrong!
Just as scientists don't discover breakthroughs alone but rely on the prior knowledge of their community, good artists work hand in hand with their colleagues and the public. It is inevitable for them to have a constant dialog with their supporters to have a clear idea about what they understand, like, are curious about and what not.
Can an artist get it on to social media networks?
Yes, but it's hard.
The relationships online are fragile. We follow people, but we don't really know them and there are not many instances where we can do that.
Social networks are based on a Yes culture in which ideal lives are shown and criticism is discouraged. Not many social networks have "dislike" buttons, memes symbolize reactions but don't explain them, and the "comment" space is not often used to exchange ideas. And when there is criticism, the returns are usually fierce, with no respect for the sensitivity and effort of the artist, or without willingness to take different ideas.
That's why at Greyt.me we focus mainly on the shared interest both parties have.
Importance Of Helping Other Artists
By fostering a culture where creative and competent people are given due appreciation, and helping each other in building a strong community, artists will be more self-confident and motivated. And this is where Greyt.me steps in.
Greyt.me has made it possible for artists to come together and support each other.
We believe that creatives should ask for an insightful review for their projects and advisors should satisfy it with valuable feedback. Money is the fair compensation that forces the reviewers to put their time and knowledge behind a request in a qualified manner.
This approach can be transferred from a simple unknown but interesting creatives, towards influential industry leaders or even companies who can handle these feedback requests at Greyt.me with help of their employees.
Creativity As Only Competence
The Holy Grail for artists and creative professionals is to gain access to consistent feedback and datal. Our algorithms focus only on matching creatives with advisors.
That brings us to the question of what makes a creative person qualify to give feedback to others? In our belief it is not experience or any status, it is simply the ability to inspire the creative who asked for a review. That's it.
We grant access to our professional advisor section once a member provides five inspiring reviews to creatives. Once reached, advisers can see in the dedicated get paid area how much a creative is willing to pay for an inspiring first review in a specific field of art. If the creative likes the review, we connect the advisor for future communication directly. The advisor will be able optionally to earn money via an integrated paid chat or by consulting the creative in video conference calls.
Our feedback platform is designed for artists who want to have direct involvement throughout the creative process. With Greyt.me, it's possible to connect and work your values and ideas with like-minded people. If more comes out of a feedback request, it is a great bonus from which both sides would benefit long term.
Greyt.me is a community-driven approach to achieve artistic dreams in the complex challenges of the modern world.